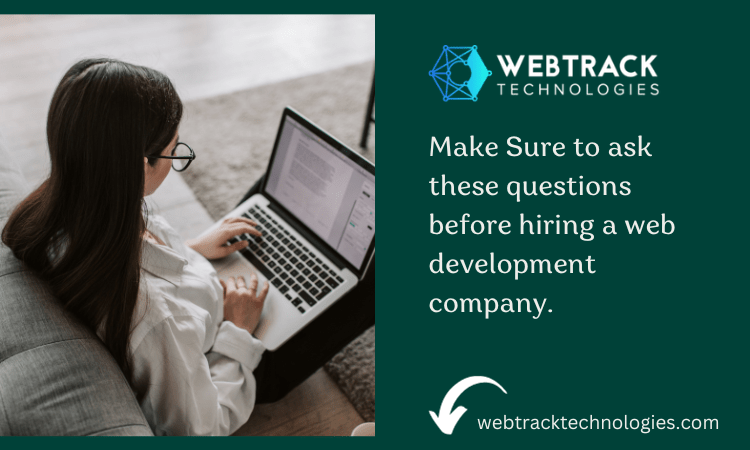 Your Website is the online face of your Business. So as per the requirements of your business, your website must be fully featured & functional to fulfill the needs of users.
As a business owner, you can either visit the websites of your competitors or ask your web development company to develop a website fulfilling all your needs.
Today we will let you know about the important things you need to ask before hiring a web development company.
Ask about their web developers
It is the most important question you need to ask a web development company. You will get to know if the company has a knowledgeable professional for handling your projects. Ask them if they can work in the latest technology so that you can get your project delivered in the latest technology.
Ask for the company's Portfolio
A good web development company has a strong portfolio which must consist of the project completed using different technologies. Ask if the company has experienced developers to fulfill your requirements. You can also contact the past client to take the feedback of the company.
Ask for the cost and time duration
Make sure to clear the cost and time estimation required for the completion of your project. If you want your project to be completed on time, make sure to fix some deadlines.
Cost is a very important factor that needs to discuss before starting your project. As a client, we do have some specific budget for a website, if the web development company fulfill your requirements within your budget, go with it or search for some other company. and make sure that the other company is reliable. Ask for end to end cost associated with the project.
Ask for SEO friendly website
Your website should be SEO friendly so that it could be ranked easily in the search engine result page. Ask the company to deliver a user-friendly design.
Ask for Maintenance Services
For a new website, min of 3 months free maintenance must be provided by the website development company and ask to resolve any type of issue.
If you want any type of assistance service, feel free to contact us we provide reliable web development services.
Related Posts